I just wasted a whole day on
Ravelry
, oops. And I still only managed to fill in my stash (sans pictures) and needles. I haven't even touched the projects section yet. Did join some groups, wheeee! I'm so happy that there are hockey and Yankees fans that knit! Unfortunately, I have work to do and an exam to study for, so I probably won't be able to play with it much any time soon. But this is like OCD knitter's heaven!
In the meantime, here is my completed X's and O's scarf! Though it's more about random striping than XO's anymore. You can sorta tell that there are X's and O's in there... sorta... Nevertheless, here it is: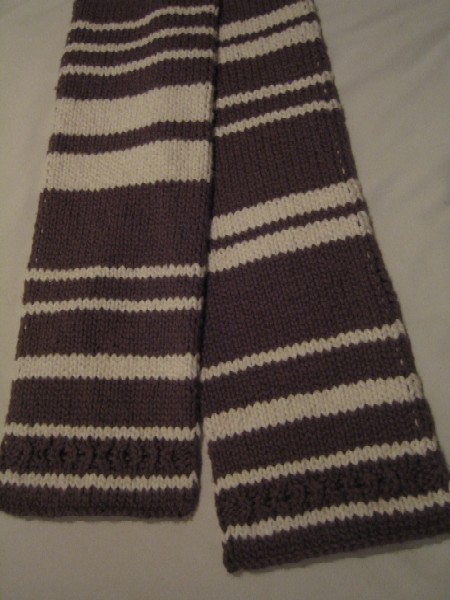 Next will be the new scarf I made this weekend! There's a little story to go along with it and everything. Hopefully I'll actually have time to post but my schedule is getting kinda hectic... It may be a while.