I feel so accomplished; I actually did what I said I would, when I would! (Most of) my yarn has shed its previous home...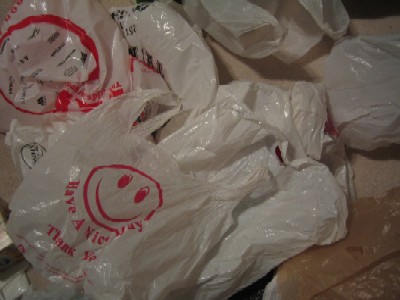 ...in favor of a much more sturdy and organized locale. Unfortunately I couldn't fit all of it in, but I crammed in as much as possible, as you can see. Hopefully the lid won't pop on me.
And here's a bonus pic of the
armwarmers
I started yesterday. Not sure how far I'll get in these warm months, but I like the way it's coming along so far. It's basically a seed stitch border with stockinette for the main part, and a row of purl to separate them. I'm going with the cream color for my trial run because, well, it's thin and I had extra lying around. One of the Lion Brand baby yarns, nice and soft. Now to figure out what color ribbon to go with it...