This post is about 3 months obsolete, but oh well. I'm feeling lazy, so this will be a picture-driven post about the Anthropologie knitting workshop on 10/9/07 and the scarf that followed...
First off, free stuff! Woo hoo!
bag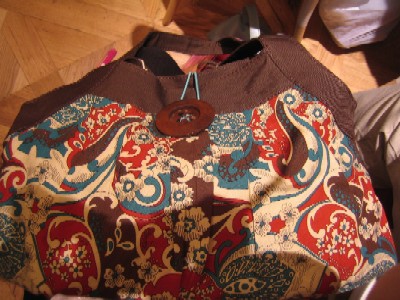 yarn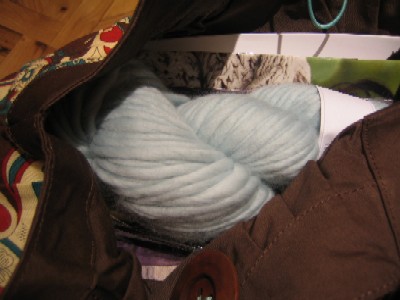 needles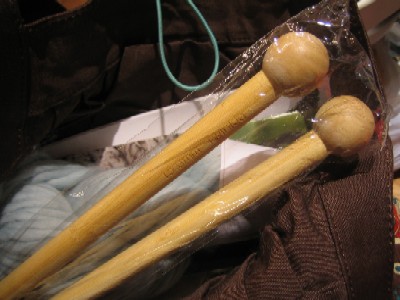 Then came the demonstration.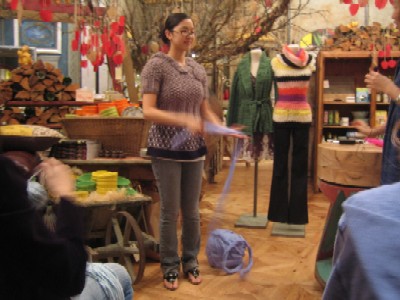 Notice the ginormous ball of yarn.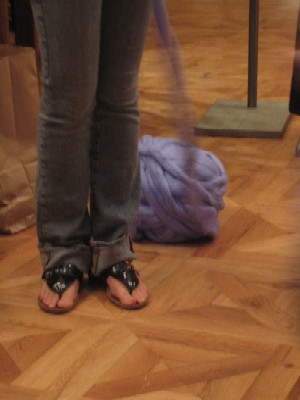 My not not-quite-as-giant ball of yarn.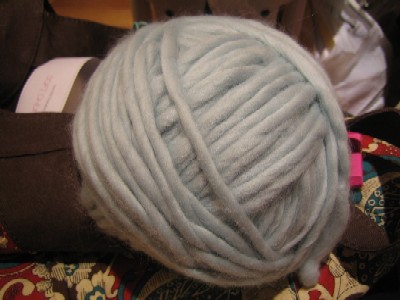 After the demonstration there was free food and discounted shopping, but I don't have any pictures of that. On to the knitting!
This is the pattern for the Diamond Scarf, which is what we were supposed to make. Compare the 15 mm "Buffy" needles to the regular size 6...? 8... (eh, doesn't matter) circulars. That's right vampires, be very afraid.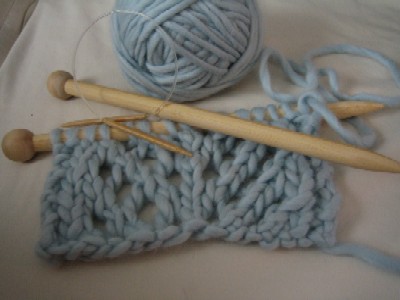 Then I figured that since I didn't buy any extra yarn to complete this scarf, I would throw caution to the wind and make my own little one-skein scarf. I always wanted to try knitting lengthwise, and since it would really show up on the chunky yarn and I wouldn't have to deal with knitting 500 stitches on one row, that's what I did. But I still had to squeeze about 100 sts on that needle. That was a pain in the--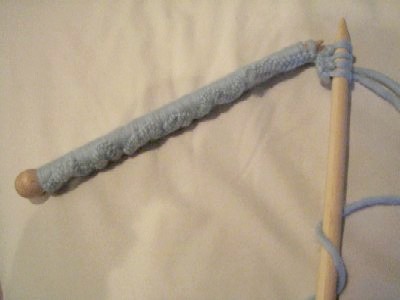 See what I mean??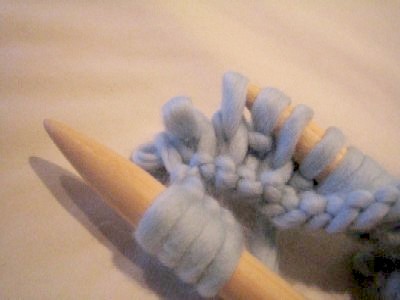 But somehow I managed without stabbing myself in the process.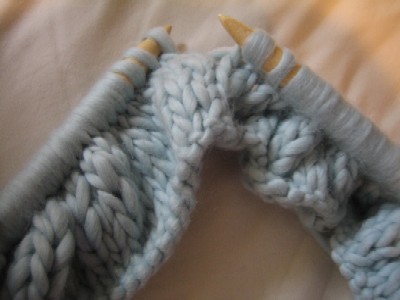 Ta da! With seed stitch border and everything!